Successful human resource management can greatly enhance the morale, retention, and profit of any client. Our Compliance Team is here to help brokers stay compliant to the ever-changing employment law landscape.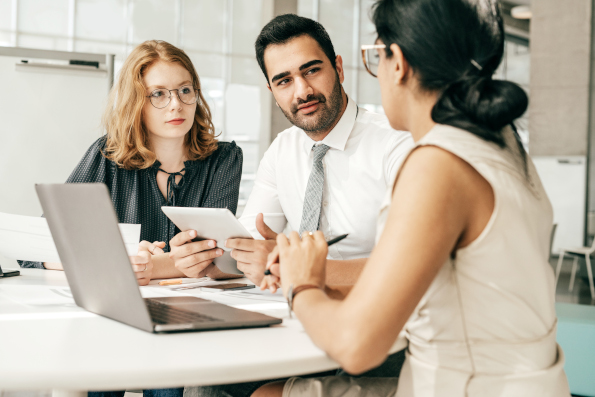 HR Rules & Regulations
There are many rules that companies need to be aware of and the penalties for breaking these rules can be severe. With programs like COBRA, ADEA, ADAAA, FLSA, PDL (among others) at the federal level and many more at the state level, compliance with employment law needs to be considered in every decision an employer makes regarding employees, from the application process to termination and beyond.
How We Can Help!
With so many rules and regulations it can be overwhelming for any business to stay compliant. That's where we come in. FNA Insurance Services is dedicated to keeping brokers and employers up-to-date with current information relevant to employer obligations towards employees. We have a frequently-updated page of Human Resources developments as well as a catalogue of useful guides addressing problems experienced by other businesses around the country. Use our knowledge and experience to navigate through the legal challenges of employment law and guide your clients to compliance.
Human Resources Whitepaper
Our Human Resources are available to all registered FNA Brokers
Our Compliance Team is here to help.
For more information regarding the Human Resources and access to the whitepapers, log into your account. All future brokers, sign-up today!