Enhance Your Client Proposal
By offering our Broker Partners additional "Value Added" products to enhance their client proposal, your client can realize savings and discounts that will help enhance your portfolio.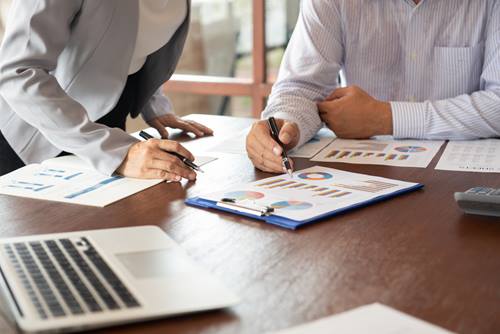 Value Added Portfolio
Benistar
A nationwide leader in group retiree medical benefits, focused on the design and administration of retiree medical and prescription drug plans. Visit the Benistar Site
BenXchange
Their mission is to develop new and better way to search for Insurance and Financial solutions. This not only delivers the best product but also achieves a cost-effective price. Visit the BenXchange Site
HR360
HR and benefits compliance at your fingertips. A total source for HR forms, on-line tools, reform materials and a full HR resource library. Registration is required. Contact FNA to gain access.
LegalShield
A unique, network of dedicated law firms available to your clients, including support and sales tools. LegalShield sells legal service products through multi-level marketing. Visit the LegalShield Site
Lifestyle Health Plans
Offering innovative plan designs, alternative funding structure, integrated wellness and lifestyle improvement programs, and employee incentives that provide your clients with a unique and personalized solution to their health benefits.
Visit the Lifestyle Health Plans Site
O.C.A. Benefit Services
OCA provides comprehensive support for all benefit account types in a single platform including FSA's, HSAs, HRAs, dependent care, commuter, wellness incentive accounts, COBRA and more. Visit the OCA Benefit Services Site
PrimePay
We're more than just payroll. Other solutions include: HR solutions, Time Clock, benefits administration, and compliance. Each offering empowers clients to easily manage their employees throughout the entire hire to retire process. Visit the PrimePay Site
TASC
The Nation's largest privately held third-party benefits administrator with a mission to improve the health, wealth and well-being of its customers, employees and communities. This includes ERISA, regulatory compliance, COBRA, 5500 and much more.
Visit the TASC Site
Transparent Healthcare
Leverage their benefit navigators, innovative technology and custom provider networks to deliver the experience your clients demand. Negotiated discount healthcare, offering discounts to members. Contact FNA to learn more.
WellWorks
A Corporate Wellness and Mental Well-Being Company focusing on high touch customer service. Services include private labeled employer wellness portal. Visit the WellWorks Site
Out team of specialists is hereto make your job easier,let us
know how we can help.