Federal Government Releases Guidance on Health Insurance Coverage of OTC COVID-19 Tests
Thursday, January 13, 2022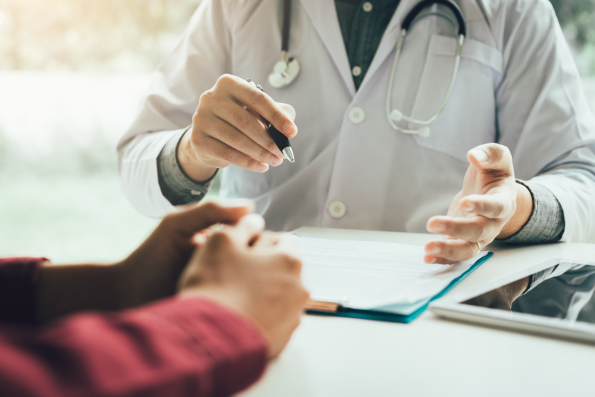 Several government agencies (Departments of Labor, Treasury, and Health and Human Services) have recently released Guidance (in the form of an FAQ) regarding reimbursement by health plans and issuers of Over the Counter (OTC) COVID-19 tests. This Guidance is an update to previous guidance released in June of 2020 providing for plan/issuer reimbursement of COVID-19 tests if they were ordered by a healthcare provider.
The Guidance makes it easier for individuals to have a claim against health insurance providers for reimbursement of OTC COVID-19 tests. These agencies now provide that health plans and issuers must pay for the costs of the test (without cost-sharing) even if the tests were taken without the knowledge or approval of the plan/issuer.
Plans and issuers may place some limitations on the reimbursements given under this guidance.
- Plans/issuers may require individuals to purchase an OTC COVID-19 test on their own and submit a later claim for reimbursement (plan/issuer is not required to provide tests to participants);
- Plans/issuers may provide more generous reimbursements for COVID-19 tests purchased at in-network pharmacies (but must still reimburse for tests purchased out-of-network at the actual price of the test or $12, whichever is lower);
- Plans/issuers are permitted to create a cap on the amount of reimbursement an individual may receive per test (the Guidance gives a figure of "up to $12 per test") as long as it is reasonable and evenly applied to all individuals;
- Plans/issuers may cap the amount of tests a participant may receive to no more than 8 per 30 day period;
- Plans/issuers may take reasonable steps to ensure that no fraud takes place, including requiring documentation of purchase with a claim of reimbursement.
It is important to note that OTC tests are only reimbursable if they are used for the purpose of determining an individual diagnosis.
This Guidance is set to take effect beginning January 15. You can read the FAQ to the new Federal Guidance HERE.