New Jersey Implements New Employment Laws Around Marijuana
Thursday, March 25, 2021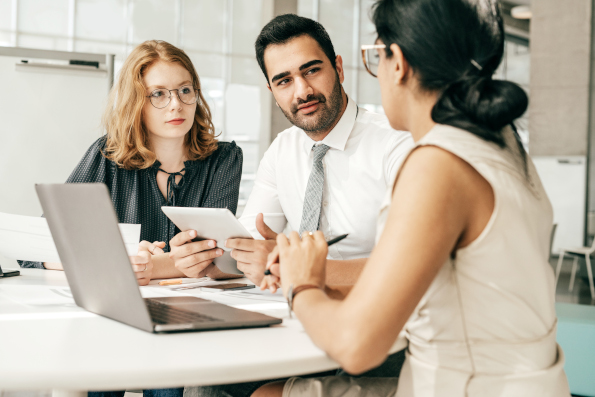 Earlier this month, New Jersey enacted the New Jersey Regulatory, Enforcement Assistance, and Marketplace Modernization Act (NJCREAMMA). NJCREAMMA provides added protections for Marijuana users (including recreational users) who are compliant with state laws surrounding the substance. This law makes it illegal for employers to refuse to hire (or take any adverse employment action against) an individual solely due to marijuana use. The new law also strengthens the protections for employees regarding marijuana testing. According to NJCREAMMA, an employer may test an employee's system for marijuana only in the following circumstances:
- If, during the course of the employee's work, there is reasonable suspicion of marijuana use;
- If the employee is showing clear signs of marijuana influence;
- Following a work-related accident;
- At random;
- When scheduled;
- Pre-hire
A positive test during work time (showing Marijuana-related impairment AT WORK) can be grounds for an adverse employment action. NJCREAMMA re-defines what a "drug test" is under New Jersey law.
- A drug test is a two part test.
- A drug test means and must include both "scientifically reliable objective testing methods and procedures, such as blood, urine or saliva and a physical evaluation in order to determine an employee's state of impairment"
- The drug test must be administered by a certified individual who is qualified to administer that sort of exam.
Only after a failed test under these conditions may an employer take adverse action against an employee for marijuana use.
As a result of this proposed law, Marijuana Testing clauses in employer materials must be more narrowly tailored to prohibit specific types of instances:
- Employers may prohibit the possession and use of marijuana during work time and on the premises. However, an employer may not forbid use outside of work (on employee personal time when used consistent with New Jersey laws).
- Employers may drug test for marijuana in the situations and using the methods described above. All tests must be tailored to those specifications.
- An employer may discipline an employee who comes to work impaired after conducting a drug test.
Although there are no exceptions explicitly written into the statute for more safety-oriented positions, the text makes it clear that the law does not allow "under the influence of cannabis items or driving while impaired by cannabis items or to supersede laws related to driving under the influence of marijuana or cannabis items or driving while impaired by marijuana or cannabis items".
Employers should familiarize themselves with these new guidelines and alter their handbooks to reflect the more restrictive testing conditions.