New York City Posts Updated Safe and Sick Leave FAQ
Thursday, November 12, 2020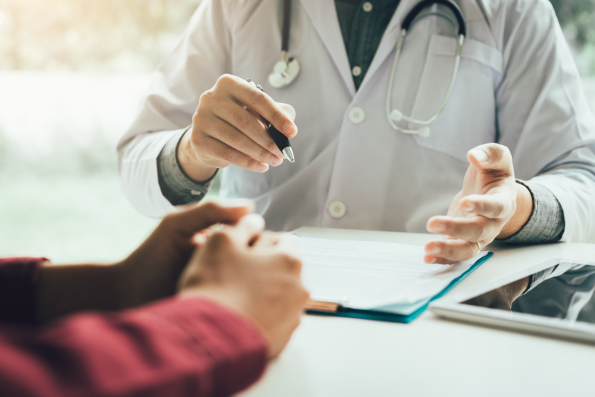 The New York City Department of Consumer and Worker Protection has released an updated FAQ for the New York City Earned Safe and Sick Leave law (NYCESSA). In late October, the city made significant changes to NYCESSA so that it comports with the new mandates of the New York State Earned Sick Leave Act (NYESLA) that takes effect on January 1, 2021. The FAQ is a long and detailed document specifying at great length the new requirements of NYCESSA. The key points are highlighted below.

- Business employee thresholds for compliance with NYCESSA have been changed to be in line with NYESLA rules. The two laws are also now congruent in the amount of leave and its accrual rate. To learn more about these requirements in depth, click HERE.

- Determining Employer Size: the FAQ has two separate metrics for employers who need to determine which employee threshold they fall into:
a. Businesses operating for less than 1 year should measure their number of employees on a weekly basis. If that number is not constant, employers may use average weekly employees during the 80 days immediately before employee use of NYCESSA leave.
b. Businesses operating for 1 year or more should count the employees during the week that the employee used NYCESSA leave. If that number fluctuated between 4 and 5 frequently (three or more times in the previous calendar quarter), then the employer may use the average weekly number of employees during the previous calendar year to determine size for leave purposes.

- Chain businesses will count employees at multiple locations for purposes of employee thresholds so long as the same owner/principal owns at least 30% of each location.

- Employers outside of New York City must provide this leave to all employees located in New York City, based on the number of employees working in New York City.

- The FAQ specifically states that the following employees are covered under NYCESSA:
c. Full-time employees
d. Part-time employees
e. Domestic workers
f. Temporary and seasonal employees
g. Per diem and on-call employees
h. Transitional jobs program employees
i. Undocumented employees
j. Employees who are family members but not owners
k. Employees who live outside NYC but work in NYC
l. Owners considered employees under New York State Labor Law

- This law does not apply to independent contractors.

- Employees telecommuting from outside NYC, but whose normal place of work is inside NYC, are eligible to NYCESSA leave.

- The law does not apply to collective bargaining agreements IF the NYCESSA law is expressly waived AND the agreement provides comparable benefits.

- There is no longer a waiting period for sick leave usage after accrual.

In addition, the FAQ has laid out specific instructions regarding what employers need to have in their company policy become a legally acceptable substitute for the city mandate. Employers are permitted to supplant the NYCESSA requirement with their own private policy, provided it does the following:
1. The company leave must allow for the same type of leave as the type dictated by statute (paid or unpaid, depending on company size);
2. The company leave must allow an accrual of at least 1 hour of PTO for every 30 hours worked, or it must frontload a minimum of 40 or 56 (depending on company size) hours of leave annually;
3. The company leave must allow at least 40 or 56 hours (depending on company size) of use annually;
4. The reasons for leave under the company leave must be at least as broad as the city leave allows;
5. The company leave cannot impose additional requirements or restrictions not found in the city leave;
6. The company leave must allow for carryover of at least 40 or 56 hours (depending on company size) annually OR must allow for frontloading of hours and a system of payout of earned-but-unused hours at the end of the year;
7. The company leave must pay employees at their regular hourly rate (which must be at least NYS minimum wage); and
8. The company leave must have the same anti-retaliation measures at the city leave

You can read the rest of the FAQ HERE.