New York Releases Construction Industry Re-Opening Guidelines
Thursday, June 4, 2020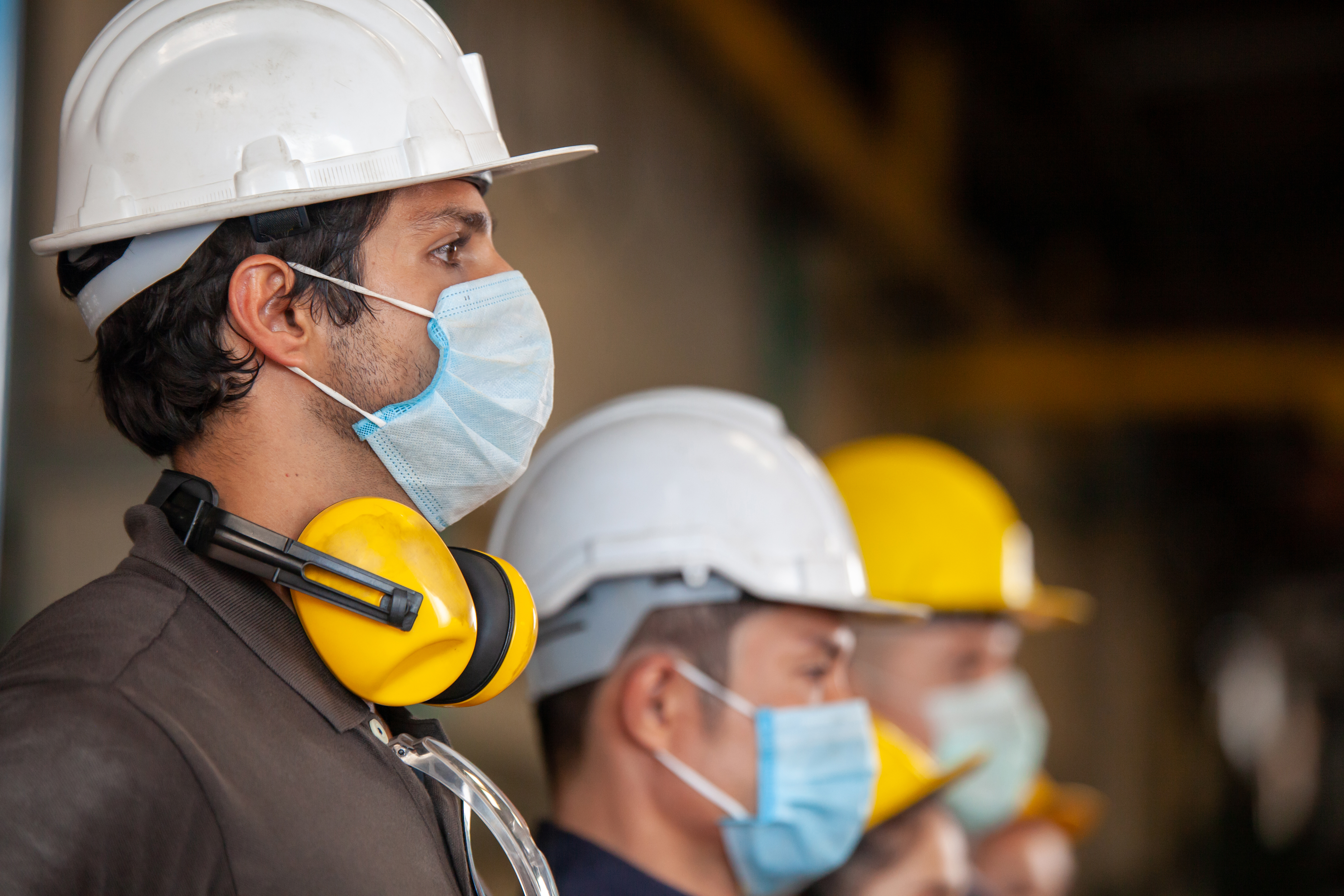 As New York State begins implementing its phased re-opening, industries which have been granted permission to re-open must still adhere to certain guidelines set forth by the state. Recently, the state has released Construction Guidelines for Employers and Employees to assist in the transition process for the Phase 1 industry. The guidance sets forth mandatory policies and potential practices for employees to implement. Important duties are detailed below:
1. Ensure the mandatory six foot distance between employees in open areas. This may require a reduced workforce or physical barriers to accomplish, but it is necessary that (unless the job demands it) safety considerations take precedence over workplace inconveniences.
2. If it is necessary that employees be less than six feet away from each other, then employees must wear PPE. Employers must provide PPE to employees but may allow them to use their own PPE instead.
3. All confined spaces with a maximum occupancy (such as an elevator) are to be considered to have 50% of that capacity.
4. Commonly-used areas (such as break rooms) should have markers denoting six foot distances.
5. Conferences and other gatherings should be remote whenever possible. Any meetings that must be held in person should be in open, well-ventilated areas.
6. Limit sharing of job tools, even if that means having to buy extra.
7. Install hand-sanitizing stations in work areas where handwashing is not readily available.
8. Conduct regular cleaning and log cleaning practices. Provide enhanced cleaning to areas where the workspace is shared in a close proximity.
9. Employer may not allow employees to share food. This means no buffet-style lunches and no food during meetings.
10. If there are any incidents of unprotected close contact, it must be logged and cited as a concern. This incident should be followed up on with all involved parties.
11. Employers must put into place a screening process using trained individuals familiar with applicable (CDC, DOH, OSHA) protocols. Any individual who fails the screening MUST be sent home and kept away from other workers. Be sure to carefully disinfect testing areas.
In addition to these, all businesses (construction included) must implement a safety policy and conspicuously display this policy to all employees. All personnel should also be promptly trained on the new protocols and managers should be trained on how to deal with incidences of unprotected contact. You can learn more about the safety policy requirement HERE.
You can read the entire state guidance HERE.